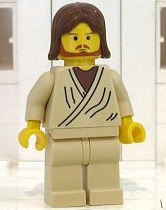 August 3rd, 2015 —- CAUTION – Some of the material I am linking to in this article is not suitable for younger children.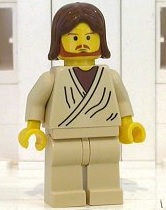 Let's face it folks, the Bible is not G-rated.
On one of our weekly grocery trips to Costco, my wife and I picked up the New Testament version of The Brick Bible.  Since the "brick" part is Lego, we just assumed it would be intended for kids, but later discovered that it has all the "adult" material in there too.  Still, I think it's a really great tool for discerning parents who want to teach their children about the Bible, Jesus, and religious evolution.  Kids are naturally attracted to the Lego pictures.  And for those who don't want to purchase the hard copy of the book, the author has a great website with plenty of free content.
Some of the Bible stories are pretty humorous for adults too, when they are depicted with Lego in this way.  The creator, Brendan Smith, has an ulterior motive in that he is an atheist, and obviously wants to accentuate some of the senseless brutality and foolishness that the Bible contains.  He faithfully quotes the Bible accurately, but adds his own witty spin to some of the Lego pictures.  For example: