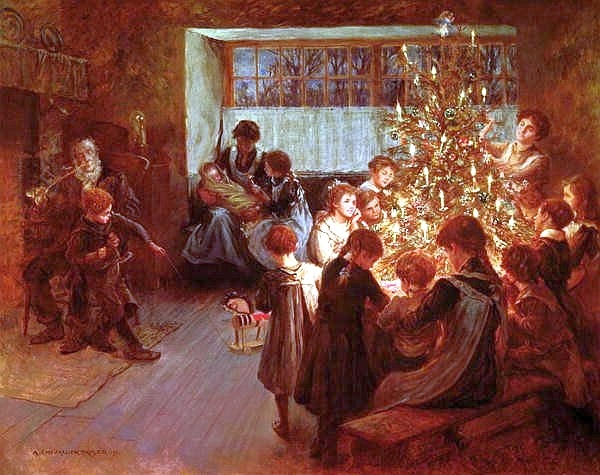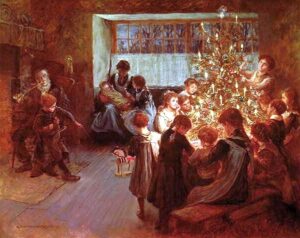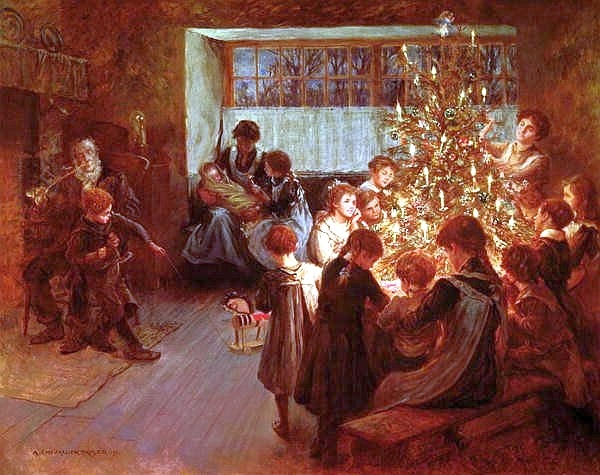 December 3rd, 2015 – I used to resent the early onslaught of Christmas retailing. I disliked the commercialism and especially the toy marketing to children. But on the other hand, during what other time of year can you walk through the aisles of stores and hear songs about peace and brotherhood? Even the lyrics to "Here Comes Santa Claus" tells us, "Santa Claus knows we're all God's children; That makes everything right" and "Peace on earth will come to all; If we just follow the light." Alongside the reindeer and jingle bell songs, you can hear the traditional carols about angels, shepherds, wise men, and the star of Bethlehem. Sometimes I wonder if our vast Christmas economy, rather than submerging the real Christmas story, has helped to keep the story vibrantly alive in our increasingly secular times. A store aisle might be the only place that some children hear Christmas carols and see nativity scenes.
The story of Jesus' birth was very important to me as a young child. I had a Golden Book called The Christmas Story with illustrations by Eloise Wilkin. My parents read it to me, and I spent time just looking at it by myself. I came to know it by heart. I can vaguely remember being set upon a stool and telling the story to the pastor of the church my parents belonged to. I also remember being brought to the bedside of an ill, elderly woman and telling the story to her.
My fondness for the traditional story of Jesus' birth, led me to put together a Christmas Pageant for use in the Urantia community. Click here to see it. Christmas Pageants are a yearly event in most churches. I grew up in a church with a big Sunday School, so only the sixth grade class starred in the pageant. In my class of thirty, I didn't make the cut for a pageant role. I had to settle for a place in the chorus. My own children grew up in a church with a small Sunday School. Every child was called upon every year to fill the essential roles of Mary, Joseph, shepherds, wise men, and angels. The little children filled out the cast as sheep. All had fun putting on the well-worn costumes and going through the familiar motions of the pageant.
Carols, storybooks, and pageants keep the Christmas story alive and well. As I say this, I realize I haven't even mentioned Christmas television programs and movies. Even the Starbucks red cup controversy plays its part. Happy Holidays and Merry Christmas!
– Vicki Arkens