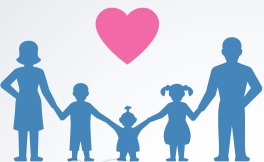 January 21st, 2016 – I'd like to share this wonderful poem, written by the daughter of UB-reading parents.
My Family
My mom is an angel, showering love over her family.
My dad is a first aid kit, aiding the one in need.
My brother, Gabriel is a snake, slithering in and out of my room.
My dog, Tango is a race car, zipping through the house.
My dog, Ajax is a new born baby lighting my life.
I am a ballerina dancing around the house.
Together, we are a cloud of life lifting each other to a new level.
She said that the last sentence was inspired by thoughts of her Urantia family, because she so enjoys the weekly study group at her house.
Thank you Solonia!