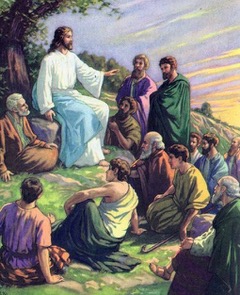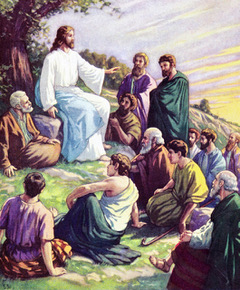 August 26th, 2017
I'm happy to announce that Year 1 of "Stories of Jesus" Lessons for Children is available in PDF format. The PDF contains a one-page handout, with coloring picture, that children can use. Beginning in September, I plan to send one lesson per week to an e-mail list. Contact godandneighbor55@gmail.com if you wish to be on this list. The PDFs are free-of-charge. For various reasons, I do not plan to post the handouts directly onto the Internet.
Each lesson presents a story of Jesus that appears in both The Urantia Book and the New Testament. The lessons are designed to fill a half-hour children's class, ages 6-12. For more information on the entire curriculum, see One Page Lessons for Children.
The first lesson is scheduled for September 10, 2017. I will send the PDF about a week in advance. September lessons derive from Papers 137 through 140.
Lesson 1 of Year 1 is titled "The First Disciples". In Paper 137, we learn how Andrew and Peter became the first two disciples. The spiritual theme within the lesson is Thought and Meditation.*
Lesson 2 of Year 1 is titled "The Poor in Spirit". This is the first of the Beatitudes from the Ordination Sermon found in Paper 140. The spiritual theme within the lesson is Humility.*
Lesson 3 of Year 1 is titled "Salt and Light". Jesus tells his apostles that they are the "salt of the earth" and "light of the world". This is also part of the Ordination Sermon in Paper 140. The spiritual theme within the lesson is Serving Others.*
* The spiritual theme is a chapter name from a Urantia source book titled Treasure-House of the Living Religions by Robert Ernest Hume, c1932.
Special Note:
If you wish to receive a PDF with a Bible reference in place of the Urantia reference, I'm happy to provide that. The text of the handout was written so that it could be used in a church setting.
Vicki Arkens (August 2017)